Young Ensemble Competition
2020

First broadcast on Sunday, 8th November 2020 at 1.00pm (GMT), Online
The 2020 Early Music Young Ensemble Competition took place virtually on Sunday 8 November 2020, and the final can be viewed below.
The three competition finalists were Ensemble Pro Victoria, Ensemble Hesperi and MokkaBarock, and the competition was adjudicated by a distinguished panel of judges composed of Margaret Faultless, Lucy Crowe and Gill Graham, our Artistic Director.
ENSEMBLE PRO VICTORIA
Ensemble Pro Victoria was founded at the University of Cambridge in 2015. The group's recent focus has been on pre-reformation English music sung in choirbook formation from high-definition choirbook facsimiles and a replica Eton choirbook lectern, as part of the ARHC-funded Tudor Partbooks research project, led by Professor Magnus Williamson. Performances of this research have been central to the Newcastle Early Music Festival where EPV has been ensemble-in-residence for the past two years. Current and upcoming projects include the 'Live from St Mary's, London', live-streamed series, Monteverdi a cinque voce for Early Music at Hexham, and Bach St John Passion for Easter 2021.
---
Ensemble Hesperi is a dynamic and innovative early music ensemble based in London, dedicated to promoting undiscovered Baroque repertoire, and exploring the fascinating links between Scotland, London, and the continent during the 18th century. In 2020, the ensemble was selected as Britten Pears Young Artists on the 'Chamber Music in Residence' programme and as 'Take Note' artists for Chiltern Arts Festival. Their 2019 project, 'The Pheasant's Eye', celebrating Scottish music and Highland dance, was supported by a Lottery grant from Arts Council England. The ensemble has recorded for Classic FM, and appears regularly on BBC Radio 3's In Tune, always working to bring early music to new and more diverse audiences.
---
MokkaBarock is a young international early music ensemble. All of its members are students or alumni of the Institute for Early Music at the University Mozarteum Salzburg. As multiple prize winners in international competitions, they can be heard regularly on major stages and renowned festivals such as the Oude Muziek Festival Utrecht, the MAfestival Brugge, the Innsbrucker Festwochen der Alten Musik, the Tage Alter Musik Regensburg and the Meraner Musikwochen. The five outstanding musicians have played together in various constellations during their studies. They are united by the common desire to discover new sound possibilities and undetected potentials of the baroque repertoire.
---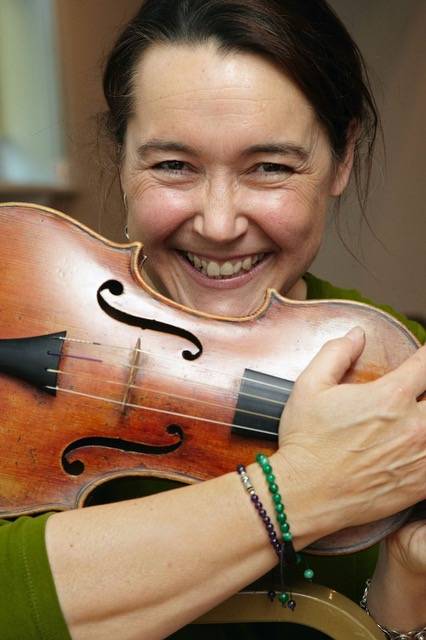 Margaret Faultless
Violinist Margaret Faultless performs music from Monteverdi to the present day, but is best known as a specialist in historical performance practice.
She is co-leader of The Orchestra of the Age of Enlightenment, and has led the orchestra at Glyndebourne, the Salzburg Festival and in many performances at the South Bank. She has guest-led the LPO (London), the Handel and Haydn Society (Boston) and the Russian National Orchestra.
Margaret led the Amsterdam Baroque Orchestra in its ten-year Bach cantata project, performing and recording every cantata. Her research interests include Haydn and social interactions, and Bach's notation for performers. A graduate of Clare College, Cambridge, she is now Director of Performance at the Faculty of Music, Head of Historical Performance at The Royal Academy of Music and a Professor of the University of London.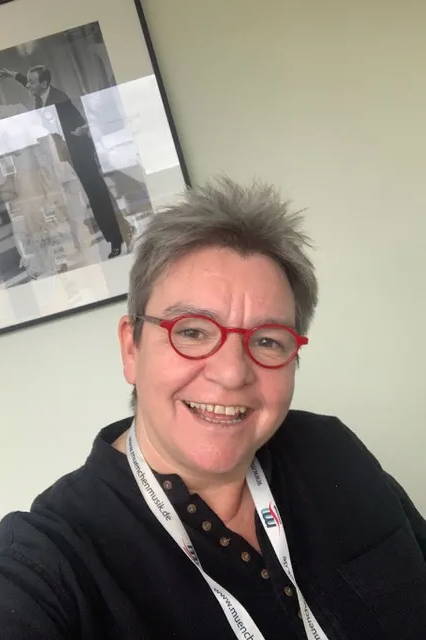 Gill Graham
As Group Head of Promotion for the international family of music publishers Wise Music Group, Gill works with today's leading composers and presenters across all genres. Her work as a creative producer, bringing composers together with artists in the neighbouring arts, has seeded collaborations with artists such as Kim Brandstrup, Martin Creed, Alfonso Cuaron, Wayne McGregor, Michael Morpurgo, The Brothers Quay, Mark Ravenhill, Christopher Wheeldon, and the performance artist Meow Meow.
Educated at London's Trinity College of Music, Gill was Executive Director of the Society for the Promotion of New Music (SPNM) from 1997 to 2002. The organisation has worked with the UK's top orchestras and performing groups, placing new work by emerging British composers at the heart of the performing agenda. Before joining SPNM, she was Head of Performance at the Royal College of Music and, previously, on the staff at Mountview Theatre School. She is an adviser and mentor for the medallists of The Cliburn Piano Competition, a music nominator for the Rolex Arts Initiative, and consults for many not-for-profit organisations in the UK and US. She advises the International Contemporary Ensemble and is a trustee of Pacitti Company, one of Europe's leading experimental theatre companies.
Gill was appointed Inaugural Artistic Director of LIFEM in February 2020 and looks forward to sharing her passion and vision with LIFEM's audience.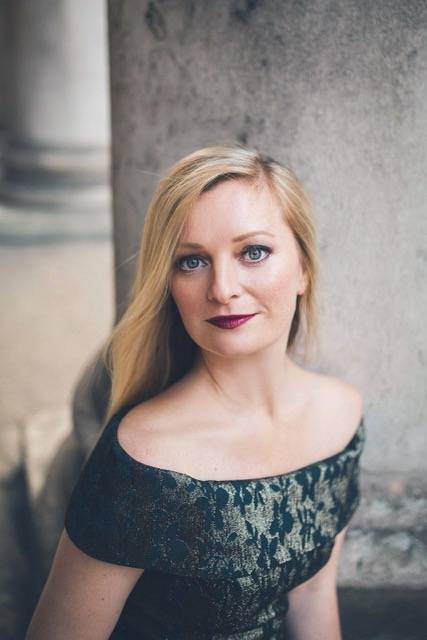 Lucy Crowe
Born in Staffordshire, Lucy Crowe studied at the Royal Academy of Music, where she is now a Fellow.
With repertoire ranging from Purcell, Handel and Mozart to Donizetti's Adina and Verdi's Gilda she has sung with opera companies and orchestras throughout the world, including the Royal Opera, Covent Garden, the Glyndebourne Festival, English National Opera, the Teatro Real Madrid, the Deutsche Oper Berlin, the Bavarian State Opera, Metropolitan Opera New York, City of Birmingham Symphony Orchestra with Haïm, Oramo and Nelsons, The Berlin Philharmonic and Vienna Philharmonic under Nelsons, Orchestra of the Age of Enlightenment under Egarr, Scottish Chamber Orchestra under Nézet-Séguin, the Monteverdi Orchestra under Gardiner, and the Orchestra dell'Accademia Nazionale di Santa Cecilia with Pappano.
Highlights in the 2019/20 season included her debut at Dutch National Opera in the title role Rodelinda and returns to the Royal Opera House, Covent Garden for Poppea Agrippina. In concert, she joined the Berlin Philharmonic and Haïm for Apollo e Dafne, the Monteverdi Orchestra and Sir John Eliot Gardiner for a worldwide tour in celebration of Beethoven's 250th birthday year, the Orchestre de Paris and Daniel Harding for Elijah and the English Concert and Harry Bicket in a worldwide tour of Rodelinda.
This season she returns to the Metropolitan Opera New York for Pamina Die Zauberflöte. In concert she joins the London Symphony Orchestra and Sir Simon Rattle for Knussen's Songs and a Sea Interlude, Maison Symphonique de Montréal & Yannick Nézet-Séguin for Bach's B Minor Mass, Orquesta Nacionales de España and Juanjo Mena for Beethoven's Symphony No. 2, the Royal Liverpool Philharmonic and Andrew Manze for Handel's Messiah, and the Los Angeles Philharmonic and Gustavo Dudamel for Pergolesi's Stabat Mater.